On May 11th at Hollywood, Los Angeles the 2019 AltPorn Awards ceremony held down. The show was hosted by Jeffrey Damnit and Malice McMunn (the Trophy Goddess). The Female and Male Performer of the Year awards were given to a couple – Lance Hart and Charlotte Sartre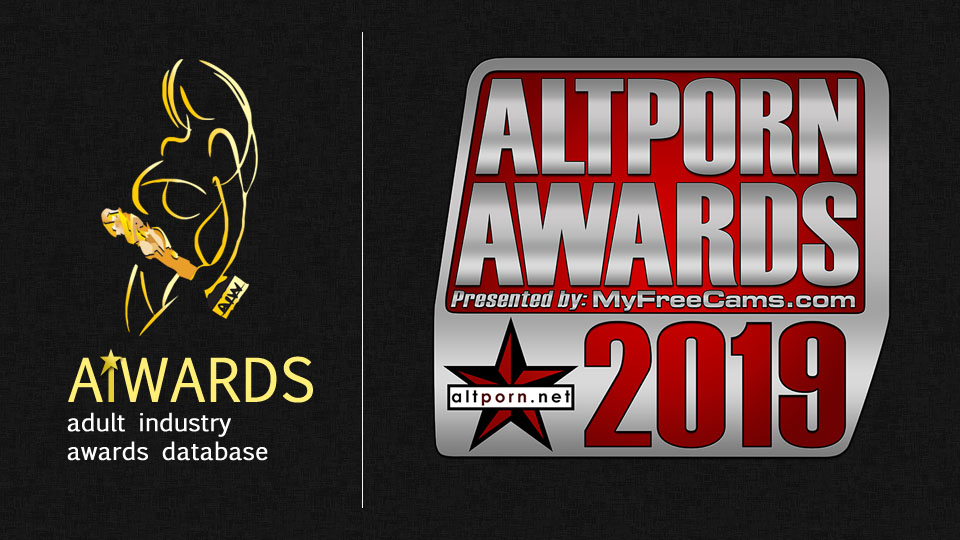 AIWARDS presents the compiled list of known winners:
Best Webcam site for alternative cam girls – MyFreeCams

Best AltPorn Membership Site, Multigirl/Community – BurningAngel

Best AltPorn Membership Site, Solo Girl – RydenArmani (FAN) and Bad Max

Best Clip Site for indie clip artists – MFCShare

Best Female Performer of the Year – Charlotte Sartre (FAN) and Joanna Angel

Best Male Performer of the Year – Lance Hart

Best Feature AltPorn Video – Leigh Raven: Prove Something, Evil Angel

Best Gonzo AltPorn Video – Goth Anal Whores 2, Burning Angel (FAN) and Tits And Tattoos 2, Burning Angel

Best Modern Burlesque – Penny Poison (FAN) and Jennevieve Hexxx

Best Alternative Erotica Photographer – Ellen Stagg (FAN) and Amelia G & Forrest Black

Best Cam Girl – Cubbixoxo

Best Clip Artist – HarloweBlue (FAN) and Larkin Love

Best Alt Magazine (that isn't AltStar Magazine) – Kittens (FAN) and BarelyEvil

Best Alt Visual Arts Book – Temperance by Corwin Prescott (FAN) and Dodging Knives and Throwing Bullets by Vaughn Belak (Blue Blood)

Best Sex Toy – Dragon by Hankey's Toys (FAN) and Realm Drago/Draken by Blush

Best Sheath – Flint Sheath by Bad Dragon

Best Butt Toy – Prince Charming by Mr. Hankey

Best Tech Toy – HydroXtreme w/ Hydrovibe by Bathmate

Best Stroker Toy – Zoie by Bad Dragon (FAN) and Holly Hendrix Vibrating Pussy by Pornstar Signature Series

Best Free AltPorn Site (that isn't AltPorn.net) – Fleshbot (FAN) and SexyFandom

Best Cam Creativity – Ashe_Maree

Best Gothic Cam – KorpseKitten

Best Rave Cam – Miss_Mao

Best Modified Cam Girl – Kota_Morgue

Best Punk Cam – ElizaBathory666

Best Nerd Cam – Aphia DeMieux

Best 420 Cam – Nana Queen

Best Cosplay Cam – Lara Loxley

Best Toys Clip Artist – Miss Lolo (FAN) and Tweetney

Best Cosplay Clip Artist – Kit Kendal

Best Inked Clip Artist – Brandie Graves

Best Punk Shoot – Jane Way Will Fuck for Beer ft Kismet Charlatan

Best Gothic Shoot – Jennevieve Hexxx Slither (BarelyEvil) (FAN) and Daizy Cooper Satanz Hoe (BarelyEvil)

Best 420 Shoot – Camille Campbell 420 smoking compilation with Nikki Sequioa

Best Cosplay Shoot – Ari Dee A Handmaid's Tail (TheAriDee)

Best Rave Shoot – Zaturn Cake and Mega Bush Mess in the Desert (FAN) and Pixxii Stixx and DoodleBug Cake and Wedgies Galore


The list of winners is complete. You may find the official winners visit on the AltPorn website here.